Protesters set fire to Gabon's national assembly on Wednesday following the announcement of the Presidential election report.
Reuters reports that the clashes erupted immediately Ali Bongo was declared the winner of Saturday's presidential poll, with opposition supporters chanting "Ali must go".
So far, 2 people have been killed and dozens others injured in the post election protest.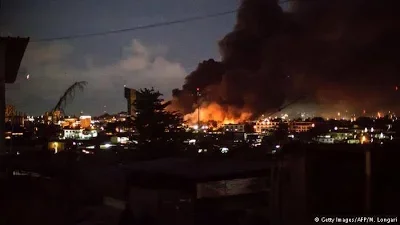 Comments
comments