See what this Policeman did to this old man that made People beat him mercilessly
This incident happened at Oshodi, Lagos Friday. Two policemen allegedly pushed a man into a gutter while trying to arrest a commercial bus driver at Oshodi, Lagos state. After the old man was pushed in the gutter, he seemed unconscious. Witnesses apprehended one of the police men while the other escaped. They asked him to go into the gutter and take the old man out. The policeman jumped in and picked the old man up, the man's face was bruised, his eyes were open but, he looked out of it and needed immediate medical help. However, as the policeman held the old man, one of the men in the crowd stated to kick the police man in the head.
With the old man still being held  by the policeman, the angry man in the crowd, then jumped into the gutter and started attacking the policeman who eventually dropped the old man back on the ground and tried to run away.
Facebook user, Peculiar Lekenson, who shared a video from the incident, he wrote: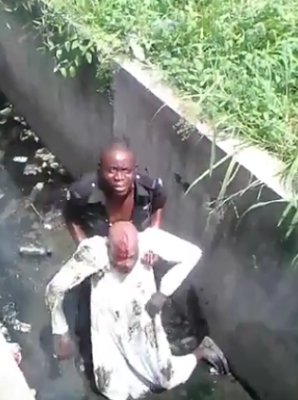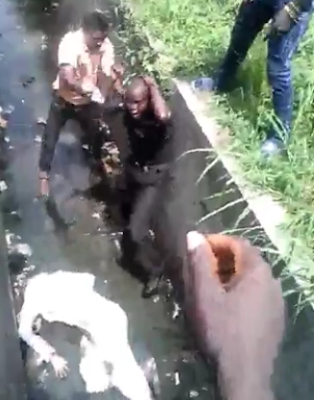 Comments
comments